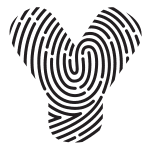 XYZulu have been in the hosting business since 2000. Our offerings are aimed at people who are proficient enough to manage their own website, but may also require some help with setting up DNS, Email, CDN etc.
7 reasons YOUR business needs US
We own and operate our business. This means we personally monitor all areas to ensure our valued customers are being provided the highest level of service.
Support. Via our help desk we will provide you prompt support. Prefer to talk? We're happy to chat with you.
Our regular posts will teach you to keep safe online. Here are some recent examples:
Extensive experience. We have many years experience in the webhosting field and have a broad knowledge of other complementary products and services to help your business reach its full potential. For example: We also offer advanced features like free SSL/HTTPS and multiple versions of php.
Need a new website or maybe just a redesign? Our design partners On Time Marketing can make it happen.
Domain name registration and renewals? No problems, we offer both. We offer more than just .com domains, see: Is the .com all there is? We can transfer your domain to us (a free service) so you can manage your domain and hosting all in one convenient place.
We accept a wide variety of payment methods (Paypal, VISA, MC, AMEX and even Bank Transfer) with no surcharges.
Our regular posts will teach you to keep safe online
What are you waiting for? Join us now!