Overwhelmed with passwords?
Do you use the same password on more than one website? If so, this is the post for you.
While many people use a strong password for their internet banking for example, they reason that using the same weak passwords on other websites is not a big deal. However, just imagine the time you would waste if this password was stolen from a website you used it on. If this happened now, you would need to change your password on almost every site you use.
Not only that, potentially your personal information could also have been stolen and could be used by unscrupulous individuals to impersonate you, perhaps even attempting to borrow money in your name..a serious issue!
What is the solution?
You need a password manager. In fact I'd go so far as to say if you don't use one you are making a big mistake. The one we recommend is LastPass, screenshots below: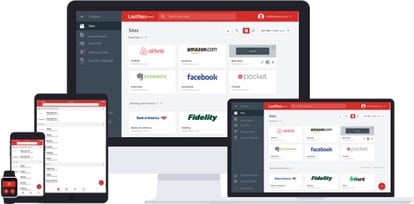 How does a password manager work?
Using a password manager you can effectively use a unique password for each website you use. These unique passwords can be totally random and you won't need to even remember them, the password manager will store them securely for you. What's more LastPass will fill in the username and passwords for you when visiting a website you have a password stored for. This can be done on any device or computer you use.
Using LastPass is free, and to sync across multiple devices ( have access to your passwords from your computers and mobile devices ) only costs $1 a month.
It's not a question of should you use a password manager, but rather a question of when. Take the time now to set one up. It will only take you a few minutes to secure your digital life and make managing your passwords easy. Doing this will make things easier, safer and faster for you in the end.
Please watch these videos: https://lastpass.com/support_screencasts.php and get LastPass installed asap.

Please leave your questions and comments below.